My Blog
Posts for: January, 2016
By Charles R. Horin, DDS
January 19, 2016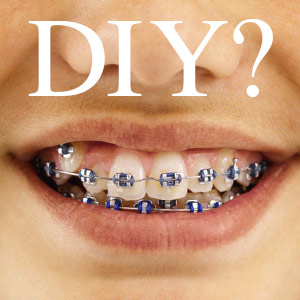 Let's say you've always wanted to have straighter teeth, and you're wondering if it's time to seek help from a dentist or orthodontist. So you search online and find a YouTube video called "Cheap easy braces!! Without going to the dentist!!!!!" Your instincts are screaming "NO," but you can't help wondering… could it really be worth trying?
First of all, in case all of the exclamation points didn't clue you in, the teenager who made this video doesn't have any medical or dental training whatsoever. And just to make it clear right now, there's no such thing as do-it-yourself braces — at least, none that are safe or effective. But the real problem with this video — along with many others in the same vein — is that if you try out what they suggest, you can seriously harm your teeth.
Recently, the American Association of Orthodontists (AAO) issued a consumer alert about the use of so-called "gap bands" and other home remedies for straightening teeth. It was accompanied by a graphic picture of teeth that had been seriously damaged by placing a rubber band around them (one of the methods suggested in the video). The New York Times followed up with an item about a young man who lost both front teeth as a result of DIY orthodontics. And Seventeen magazine ran a story called "Why the DIY Braces Trend is Seriously SO Dangerous: DO NOT TRY THIS AT HOME."
So we'll add our voices to the chorus: Braces aren't something you can do yourself. Seriously. Trust us on this.
Why not? Because it really does take quite a bit of training and experience to gain the necessary skill, knowledge and competence to move teeth safely. That's why all practicing dentists successfully complete a four-year dental school program; orthodontists and other specialists have an additional three years of training on top of that. (And do you really think it would take seven years of training if it was easy?)Â We are familiar with the science behind moving teeth, and up to date on the best clinical practices. As medical professionals, that's our job.
There is one tiny grain of truth in those videos: we do sometimes use elastics to move teeth. The difference is, we're using them in safe and effective ways. We know, for example, that if an elastic band is placed around teeth the wrong way, it can work its way into the gums and destroy the ligaments and bone that hold the teeth in place. This can cause teeth to loosen and fall out.
So don't be misled. If a promised treatment seems too good to be true, it probably is… even if it's being touted on YouTube.
If you have questions about orthodontic treatment, please call our office to schedule a consultation. You can read more in the Dear Doctor magazine article "The Magic of Orthodontics" and "Moving Teeth With Orthodontics."
By Charles R. Horin, DDS
January 04, 2016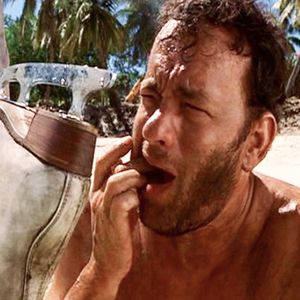 Did you see the move Cast Away starring Tom Hanks? If so, you probably remember the scene where Hanks, stranded on a remote island, knocks out his own abscessed tooth — with an ice skate, no less — to stop the pain. Recently, Dear Doctor TV interviewed Gary Archer, the dental technician who created that special effect and many others.
"They wanted to have an abscess above the tooth with all sorts of gunk and pus and stuff coming out of it," Archer explained. "I met with Tom and I took impressions [of his mouth] and we came up with this wonderful little piece. It just slipped over his own natural teeth." The actor could flick it out with his lower tooth when the time was right during the scene. It ended up looking so real that, as Archer said, "it was not for the easily squeamish!"
That's for sure. But neither is a real abscess, which is an infection that becomes sealed off beneath the gum line. An abscess may result from a trapped piece of food, uncontrolled periodontal (gum) disease, or even an infection deep inside a tooth that has spread to adjacent periodontal tissues. In any case, the condition can cause intense pain due to the pressure that builds up in the pus-filled sac. Prompt treatment is required to relieve the pain, keep the infection from spreading to other areas of the face (or even elsewhere in the body), and prevent tooth loss.
Treatment involves draining the abscess, which usually stops the pain immediately, and then controlling the infection and removing its cause. This may require antibiotics and any of several in-office dental procedures, including gum surgery, a root canal, or a tooth extraction. But if you do have a tooth that can't be saved, we promise we won't remove it with an ice skate!
The best way to prevent an abscess from forming in the first place is to practice conscientious oral hygiene. By brushing your teeth twice each day for two minutes, and flossing at least once a day, you will go a long way towards keeping harmful oral bacteria from thriving in your mouth.
If you have any questions about gum disease or abscesses, please contact us or schedule an appointment for a consultation. You can learn more by reading the Dear Doctor magazine articles "Periodontal (Gum) Abscesses" and "Confusing Tooth Pain."